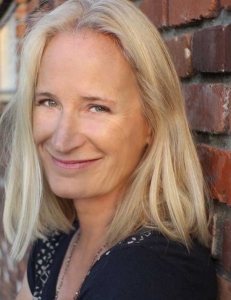 BIO 

Over a life-long career in music, Michele Weir has touched the lives of students around the globe and powerfully influenced the growth and development of jazz education. Through her volumes of creative arrangements for vocal and instrumental groups, and her talents as a pianist and singer, Michele is profoundly respected for her versatile skill set and ability to inspire. As one student put it, "Thank you again for being such an amazing mentor. You are truly the person I strive to be."
Michele's arrangements are performed by renowned vocal groups including The Manhattan Transfer, New York Voices, The Swingle Singers, M-Pact, Beachfront Property, Chanticleer, Voice Trek, and her orchestral works played by various symphonies including the Boston Pops. Her educational arrangements are distributed by leading publishers including Hal Leonard, Alfred Publishing, Shawnee Press, SMP Jazz as well as her own online company, MichMusic. As Vocal Producer for the Manhattan Transfer's 2009 CD release, The Chick Corea Songbook, Michele worked closely with the Transfer and contributed two arrangements to the project. Other arrangements or compositions have been featured on the Shari Lewis TV show, Disney's 101 Dalmations Sing-along CD, and the Holland America Cruise line.
Currently on faculty at University of California, Los Angeles (UCLA), Michele taught previously at USC, CSU Long Beach, and the Phil Mattson School. As a highly sought-after teacher and clinician, Michele has been invited to teach in 23 countries to date and has delivered presentations for some of the world's most prestigious music conferences including the World Choral Symposium, the IAJE and JEN Conferences, and the ACDA National Conference. Her educational book/CD sets, Vocal Improvisation (Advance Music), Jazz Singer's Handbook (Alfred Publishing), and Jazz Piano Handbook (Alfred Publishing) are available internationally.
Michele's past tours as pianist and/or singer range from Ogalla, Nebraska to Carnegie Hall, South Korea with Patti Kim to Atlantic City with Bobby Vinton, and more. A former vocal member of the Grammy Nominated PM Singers (under the direction of Phil Mattson,) Michele also contributed arrangements to the group's concert repertoire and recordings. Her duo CD as a vocalist with jazz guitarist Bruce Forman is titled, The Sound of Music. In her role as Music Supervisor for the DreamWorks film, Prince of Egypt, Michele journeyed through Europe and Asia to oversee the music production for the film's foreign language dubs.
Michele is a member of SAG-AFTRA and ASCAP.
TEACHING
Michele is highly sought after vocal jazz teacher, clinician, and conductor, making frequent appearances around the U.S., Canada, Europe, Asia and South America.  At home, Michele teaches privately and serves on the faculty at U.C.L.A.
PERFORMING
As a vocalist, Michele has performed at numerous jazz festivals and educational events as well as being a vocal member and contributing arranger for the Grammy-nominated six-voice group, "Phil Mattson and the pm singers." Michele is also an accomplished pianist having toured and recorded as accompanist for various artists.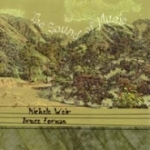 Duo recording with guitarist BruceForman and Michele. Creative treatments of great tunes; liner notes by guitarist Kenny Burrell. (Available at the MichMusic Store.)
I'm Old Fashioned
Whisper Not
The Sound of Music
The Thrill is Gone
I Hear a Rhapsody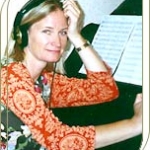 Michele's background as a pianist includes touring internationally with various artists and bands including singer Bobby Vinton. She is a well regarded jazz singer's accompanist.
Baklavah
Doce de Coco
From Mary Hylan CD: (Michele arranged and produced)

Some Children See Him
Angels We Have Heard On High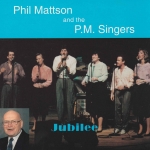 This six-voice ensemble under the leadership of pianist/educator/arranger
Phil Mattson
was one of the most well respected groups of its time. The pm singers performed sophisticated 6-part harmonies in live performance, the style of which had previously only been heard on recordings by groups such as Singer's Unlimited. Michele was both a singing member and arranger for the group.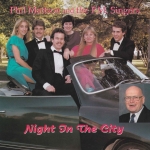 The pm singers recorded 2 albums, "Night in the City" and "Jubilee," the latter of which was nominated for two Grammy Awards. A number of artists shared the stage with the pm singers: Bobby McFerrin, Don Shelton, Rob McConnell, Ritchie Cole and Bonnie Herman and the Airmen of Note.
Jubilee (arr. Weir)
C'est Si Bon (arr. Weir)
Stella By Starlight (arr. Mattson)
A Child is Born (arr. Weir)
Night in the City (arr. Weir)
I Hear Music (arr. Mattson)
PRESS KIT
QUOTES
"As we have all been fans of yours for years, it was the right time and project to give you that call… and boy was it the right call! It is with deepest heartfelt and sincere gratitude we bow to you deal Michele! We thank you for not only guiding us as vocalists, but having the patience, calm and tremendous ears to take us fearlessly to this new land! "
"You did such a great job with us – thank you!"
"I am very grateful for every moment you were there. You helped us like no one else could have! (Regarding the recording of The Chick Corea Songbook)"
"I am a huge fan of your music! I absolutely love your music! I just wanted to say thank you for your musical genius."
"I just wanted to drop you a line and tell you that you are such an inspiring person and artist. I'm really proud of you for working so hard. It's not easy to make a living as an artist and you really have made a great life for yourself."